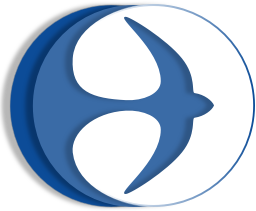 Swift Developments is a growing publication distributed to over 1800 developers every week. Each issue contains a hand-curated collection of articles, links, videos and commentary from around the Swift and iOS development community. Examples of previous issues can be found in the archives.
Sponsorship Opportunities
Each issue of the newsletter has two types of sponsorship opportunity available:
Sponsored Links
First there are a maximum of two sponsored links available within each issue. Sponsored links feature prominently toward the top of each issue and are clearly marked in a separate section under the title "Sponsored Links". These links work particularly well for getting your products and services noticed by subscribers.
Job Links
The publication also has up to two job links within each issue. Job links are included towards the end of each issue and are clearly marked within a separate section of the email under the title "Jobs". These types of link are particularly useful for advertising vacancies within your organisation to subscribers.
What Does Sponsorship Include?
By sponsoring Swift Developments you will receive the following:
Your link will appear within a single issue of the newsletter and will be distributed to all subscribers.
Your link will be permanently linked within the archived issues section of the AndyBargh.com website.
Your Link Copy
Just like any non-sponsored content in each issue, your link, whether a sponsored link or a job link, should be highly relevant to iOS app developers using Swift and any links that are not relevant will not be accepted.
You get the choice of URL you wish to use for the link and also get to write the links headline and a short paragraph of text that will be included beneath the headline. You can may also include a single image above your headline up to 600×300 pixels in size. Before your content is included within an issue I will proof-read your copy and may make suggestions where necessary.
Tracking
Any visits to your link can be tracked through the use of Google's "UTM" parameters which I will appended to the URL you supply.
Tracking details will be as follows:
The utm_source will be Swift_Developments
The utm_medium will be email
The utm_campaign will be Swift_Developments_Issue_XXX where XXX is the issue within which the link was run.
If you use Google Analytics, any visitors to that link will be automatically tracked and will show the number of incoming visitors from the link.
Pricing
Sponsored Link
Two opportunities per issue.
$50
Job Link
Two opportunities per issue.
$20
Scheduling
The deadline for any link copy is close of play on the Thursday preceding the issue in which the link will run.
Payment
Full payment must be made in full before your link will be included in any issue. Payment can be made by PayPal or by IBAN bank transfer (contact me for details).
Invoices are available and will be sent via email.
Once payment has been received, send across your copy for inclusion and your ready to go!
Previous Sponsors Include: