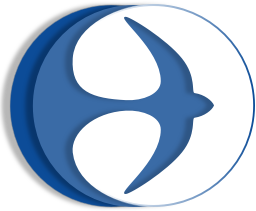 Swift Developments is a hand-curated newsletter containing a weekly selection of the best links, videos, tools and tutorials for people interested in designing and developing their own apps using Swift.
---
Comment
So, I'm back in the swing of things this week which for me means trying to find some focused time to write some more articles for the website. It's going well though there is still lots of work to be done so keep your eyes peeled for new articles on the site. In the mean time though, I've got lots of new articles for you this week so let's dive in.
News
It's not been long since the beta 4 release but this week saw the announcement of the beta 5 releases of most of the Apple goodies. With such a short period between the releases I've a feeling that we're going to see the full release fairly soon but in the mean time you can download the latest releases of Xcode 7.3 beta 5, iOS 9.3 Beta 5, tvOS 9.2 beta 5, watchOS 2.2 beta 5 and El Capitan 10.11.4 beta 5 which included some nice improvements including the ability to embed videos directly within playgrounds which I can definitely see being useful in the future.
apple.com
There's been an embarrassment of riches when it comes server-side Swift frameworks in recent months. This week, we have Express, a simple yet powerful web application framework from @sofia_husak and the team at Cross Roads Labs. Written entirely in Swift and inspired by the Express.js and Play Frameworks, Express provides all the features you might expect including routing, request handling and error handling as well as templates using Mustache and Stencil.
github.com
I've been writing a lot about Swift's collection types in recent weeks and so it was with great interest that I came across this project from @lorentey. BTree provides an in-memory B-tree implementation in pure Swift and as well as a number of other ordered collections such as Maps, Lists and Ordered sets. As well as providing a useful library in it's own right, the projects github page also provides a useful introduction to B-trees if you've never come across them.
Videos
In this talk, @benjaminencz talks about how we can make our code safer through the use of immutable value types instead of reference types and how by doing so, you can eliminate many of the common mistakes that reference types can introduce.
realm.io
On a similar theme, in this talk, @SmileyKeith looks at the problem of parsing heterogeneous data such as JSON in Swift and talk through some of the design decisions they made during the development of their open source project Mapper, a JSON serialization library written in pure Swift.
realm.io
If you're anything like me, you might not have had that much exposure to Functional Reactive Programming yet. The team at @realm have come to our rescue though, drawing together a number of videos to create a great beginners guide to the topic.
realm.io
Finally
You have to respect the engineering… the tune is pretty catchy as well.
youtube.com